Thanks for visiting GroupTestWinner! I'm Ed and I look forward to bringing you thorough and trustworthy reviews to assist you in researching your purchases.
If you are at a loose end, here's a very brief intro to me and this site…
I've been playing around with PCs and consoles since the late 1980s. I started with a Commodore 64 and then an Amiga a couple of years later. In 1996 I got my first PC (a Pentium 133MHz with 32MB RAM and Matrox Millennium II graphics). Anyone remember the Gateway2000 black and white "cow" boxes?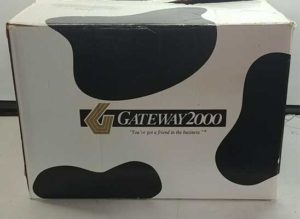 After that I began assembling all my PCs by hand and upgrading individual components as and when. I still uses a PC to this day (never really tempted by Apple stuff as I like to be in control 😄). I do have an iPhone though which I really like.
In the late 90's and early 2000's I always bought components from specialist PC shops as they had the best range, product information, and prices. These days… not so much!
I still check the online "specialists" but usually end up buying the majority of my stuff from Amazon. There are several reasons for this but primarily I found that these days Amazon have the best stock availability and usually the lowest prices.
Amazon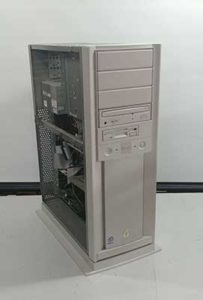 While Amazon pages usually have plenty of information on a product, the comparison tables for more specialist items seem to focus on the wrong areas:-
E.g. comparing a new range of CPUs and not sure which are quad and which are six core? Amazon, bless-em, will display a nice comparison table which leaves out information on clock speed and core count, but does list the weight of the item or size of the box it comes in. Don't know about you but weight is not something I tend to factor in when choosing a CPU!
Their "Compare with similar items" feature can also be a double edged sword. Often I've found comparative products that I didn't know about with a better spec and sometimes also at a lower price. But I've also spotted products that may at first appear "similar" and better value but can be missing a vital element that is not immediately apparent until you dive deep into the specification details.
Therefore one of my primary aims on this website is to produce comparison tables that contain the categories that you actually need to consider, backed up with jargon-busting advice and guidance.
As prices often change daily, where possible I'll have links to the Amazon website to check on the current price they're selling an item for. If you follow my links and go on to buy from Amazon then I'll get a small commission. The price you pay will be the same whichever method you choose. I've written a little more on this on the Affiliate Disclosure page.