5th November 2019
The image below shows the levels of dust particles in the atmosphere in January 2019. While Europe and the US haven't experienced the sort of levels that are currently making headlines in India, we shouldn't be complacent.
By the time smog becomes visible, levels can already be at unhealthy (100+) levels. So how can we know just how much of these toxic particles and dust is floating all around us?
The Kaiterra Laser Egg
The Laser Egg is an updated version of Kaiterra's original AQI monitor of the same name that launched in 2015. This new 2019 version adds indoor temperature and humidity monitoring to the AQI and PM2.5 particle detection of the previous model.
The Laser Egg's accuracy has tested very favorably among other consumer level air quality monitors.
Design
The unit is attractive and certainly wins over most of the cheaper models when it comes to styling. There's a 6.5cm (2.6″) screen at the front, a power and mode button on top and micro USB charging port at the rear which powers the monitor. The box also contains a small printed manual in English and Chinese, and a USB charging cable.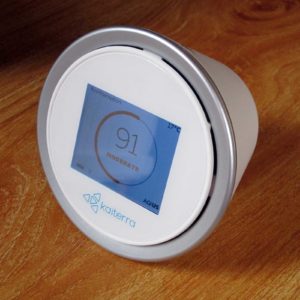 An internal fan draws air in at the rear, across the sensor the exhausts it out the front. While quiet, there is a faint buzz / whine from time to time which is really only noticeable at night or in a quiet room. The micro USB charging port is also at the back.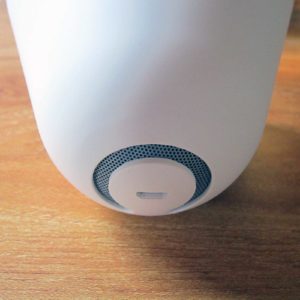 There are just two buttons on the unit; power and mode. Hold down the power button for a second or two to start-up / shutdown, while the mode button cycles through the 5 display modes.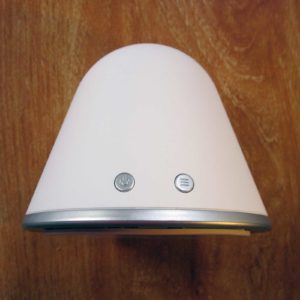 Display
The screen is a little disappointing at this price point and it lets the rest of the unit down somewhat. The brightness is fine and can be adjusted via the app, but by today's standards the resolution is low with a poor viewing angle.
The unit has five display modes that cycle through by pressing the mode button…

The 5th mode is "LCD off" and dims the screen to its minimum setting. This is still just about visible at night but it's low enough not to interfere with sleep.
Wi-Fi
The LaserEgg will only connect to 2.4GHz WiFi networks, not 5GHz, which is very disappointing in this day and age.
The Kaiterra smartphone app for iOS or Android is needed to connect the Laser Egg to a WiFi network.
After installing the app on to your smartphone, make sure your phone is connected to your WiFi network then press and hold the "mode" button on the LaserEgg to generate a pairing QR code on screen.
In the app select "Add device" and scan the QR code. This will send the WiFi name (SSID) and password of whichever network your phone is on to the LaserEgg.
With a bit of luck this will add the monitor into the app and also allow it to access the internet where it can upload its records. This historical data can be viewed and also exported as a .CSV file by creating an account at https://dashboard.kaiterra.com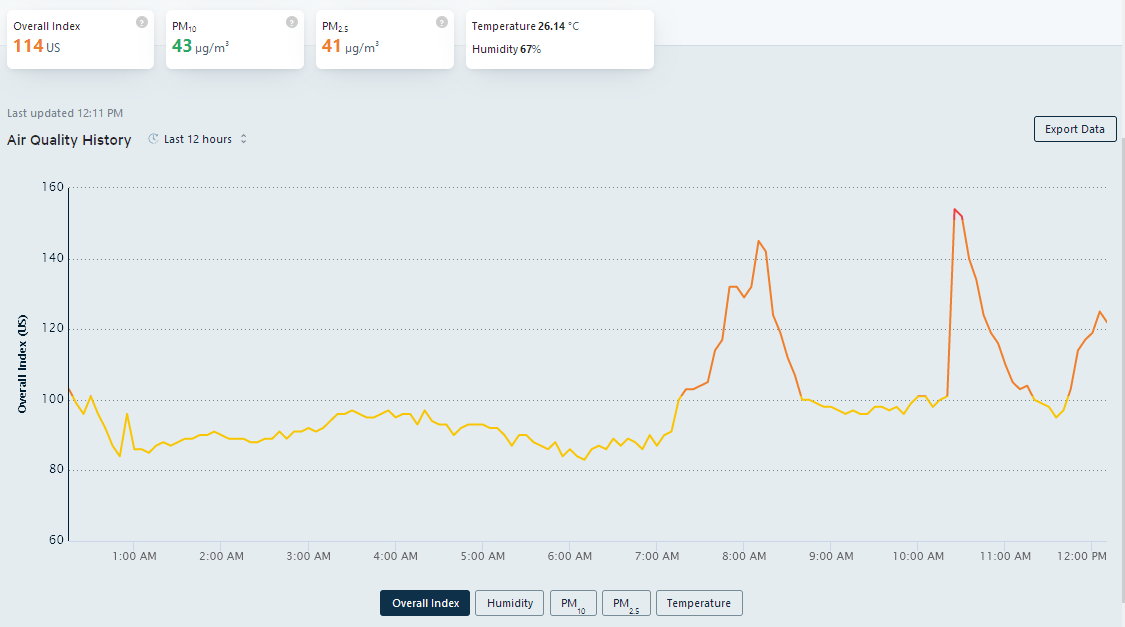 The app also adds extra functionality to the monitor including local outdoor air quality and weather information, plus automatic checks for any firmware updates…
| | Without App | With App |
| --- | --- | --- |
| PM2.5 Readings | ✓ | ✓ |
| Temperature Readings | ✓ | ✓ |
| Humidity Readings | ✓ | ✓ |
| Weather Forecast | ✗ | ✓ |
| Pollution Alerts | ✗ | ✓ |
| Automatic Calibration | ✗ | ✓ |
| Firmware Updates | ✗ | ✓ |
Kaiterra "Live Air" App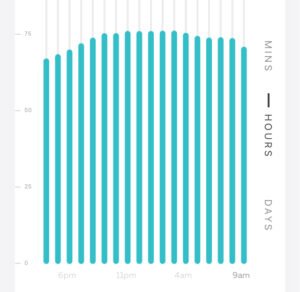 With regard to the app, there are maybe a couple of areas where it could be improved. Some of the text in the app is so low in contrast (light grey text on a white background) that it's almost impossible to read even at maximum screen brightness.
A re-design here would be good and I hope Kaiterra can find a way of making the text a higher contrast to the background.
Secondly, as a recommendation, it would be nice if the "current" and historic particulate information for locations around the world could also include information on future predicted levels over maybe the next 24 hours.
Websites like https://aqicn.org are able to forecast levels in advance so maybe Kaiterra could offer this in future updates?
Conclusion
✓

Attractive design

✗

Relatively expensive

✓

Good feature set

✗

Screen quality

✓

Monitor via smartphone app

✗

Doesn't work on 5GHz WiFi

✗

Power cable is USB only
Kaiterra Laser Egg: Indoor Air Quality Monitor
ACCURATE. Monitors major pollutants and factors that affect indoor air quality, including PM2.5 (fine dust), temperature, and humidity
MOBILE. Monitor from anywhere with the Kaiterra app. Get access to historical trends and receive alerts when the air exceeds predetermined thresholds
CONNECTED. Works with other home appliances via Apple HomeKit and IFTTT. Set up your smart home ecosystem to automatically protect your home against pollutants and allergens
WIFI-ENABLED (2.4 GHz connection). Support for iOS and Android smartphones and tablets
Verdict
Overall the Laser Egg comes recommended. As well as measuring indoor air quality it also keeps you updated on readings from your nearest air quality measuring station via the internet.
Although the screen quality is disappointing considering the price point, the unit still looks modern and stylish. The lack of support for 5GHz WiFi networks is a serious omission however, as dated 2.4GHz is being fazed out in favor of 802.11ac networks.
One other slight niggle is that it only comes with a USB cable for power so needs to be situated quite close to a USB power source. It would have been nice to have a longer cable included with the option to be plugged in permanently at a wall socket.
Update August 2022
Kaiterra have announced they are discontinuing the Laser Egg range. Due to this development and the aforementioned niggles, GroupTestWinner no longer recommends purchasing any of the Kaiterra Laser Egg monitors.
They will still be available for sale until stock runs out and Kaiterra say existing customers can "continue to use the products," which is nice of them but "no further updates or upgrades will be available going forward" – support.kaiterra.com/laser-egg-discontinued.
New purchases will still have a 1 year warranty but there will be no option to extend this going forward.
This also means no further upgrades to the Live Air app, which had already gone over a year since the last update.
I guess their opening statement that "In an effort to deliver effective air quality monitoring solutions" they're discontinuing their range of air quality monitors must make sense to whoever wrote it in the marketing department, if no one else.