2 Feb 2021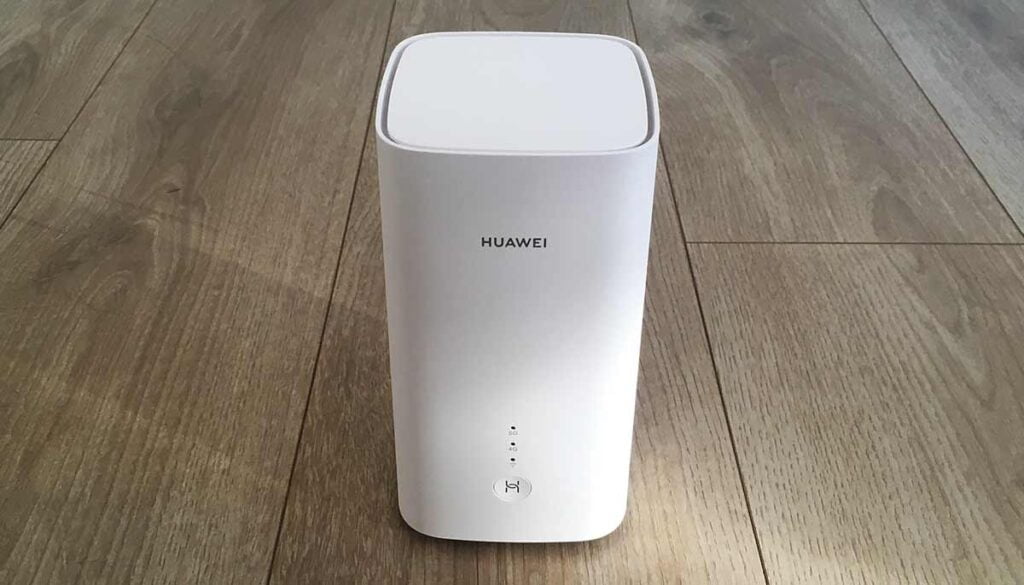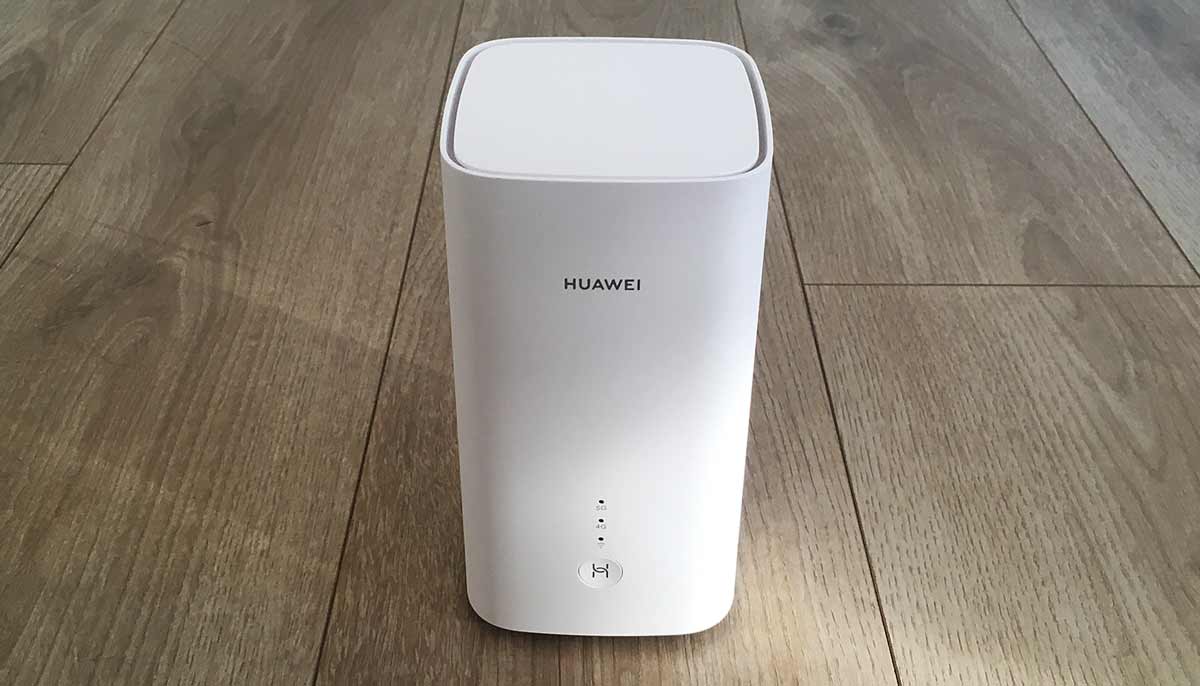 I recently replaced my old 4G router with the latest 5G model from Huawei, the 5G CPE Pro 2.
I can still only get 4G where I currently live but I was really looking forward to see the differences between Cat4 4G 150/50 Mbps and 1600/150 Mbps (download / upload) speeds.
I had been using a Huawei B593 since 2015 and was really looking forward to seeing what improvements a £400 5G router would offer over the CAT4 (150 Mbps) B593.
As well as faster 4G internet speed, the wired and wireless networking should all have been many times faster as well.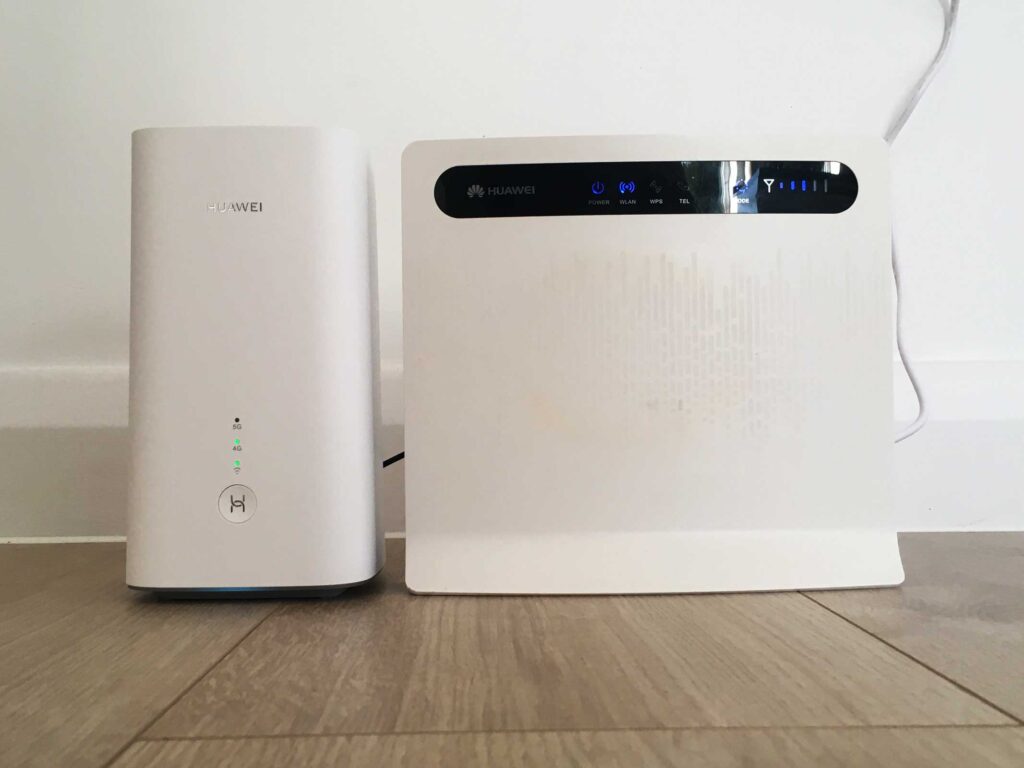 Overview
It seems no time at all since Huawei first released their high end 5G router, the CPE Pro (version 1). At the time 5G in the UK was just a few pilot projects in London. This meant if you could even find the original CPE Pro available to buy, you would be paying around £400 for a router that would only be able to connect to 4G anyway.
So much has changed since then though. There are now over 380 towns and cities where 5G is available, and already the original CPE Pro has been replaced by this newer, faster, and slightly smaller version.
If you don't yet own a 4G router but are looking to buy, it's certainly worth considering paying a little extra for a 5G capable model as it could come in to it's own in the future.
The unit is cooled by a small fan that draws air in at the base and exhausts it from a vent around the top. In my experience this runs completely silently.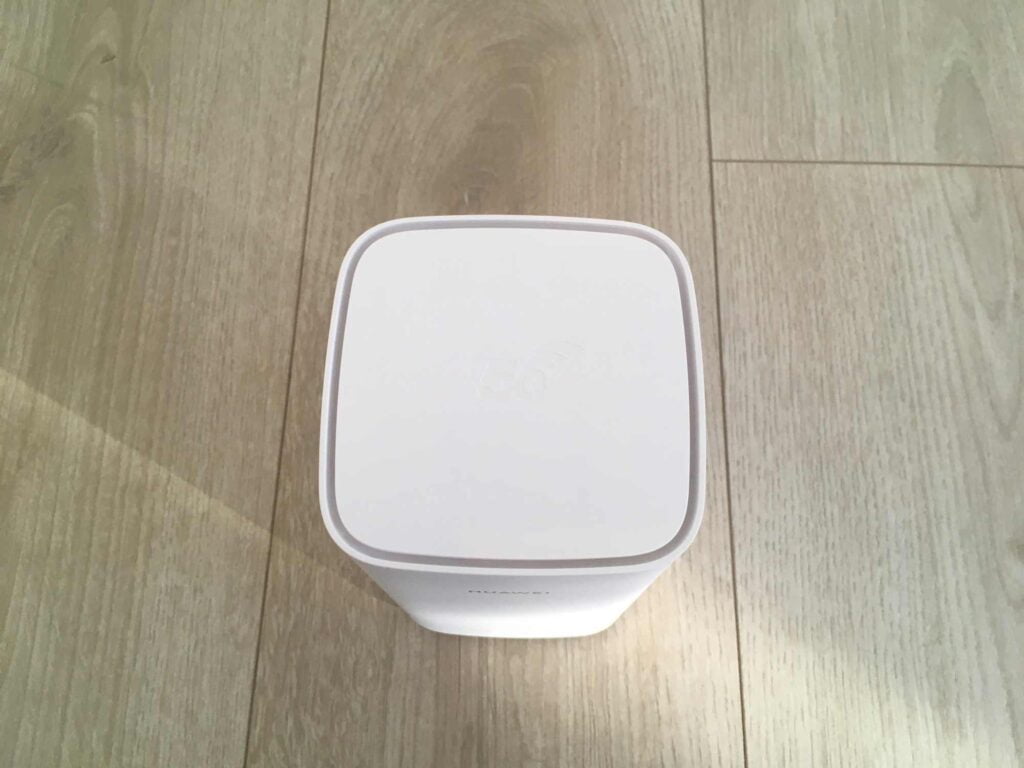 The slot for the nano sized (8.8mm x 12.3mm) SIM card is under a cover on the base of the unit. There's also a USB-C port alongside it.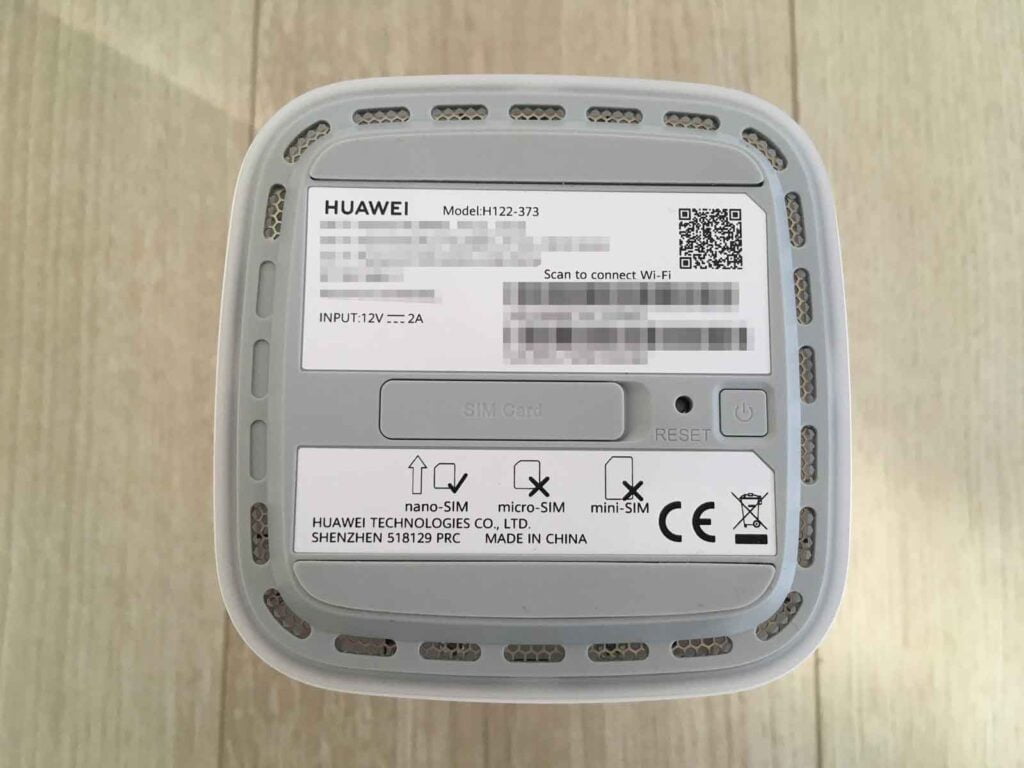 The wired networking is the same as previous Huawei 4G and 5G routers like the B618, B818 and original CPE Pro. There are 2 Gigabit ports and one RJ11 telephone port. Unlike previous models though there are no external antenna connections. This means you can't connect an antenna to boost signal strength if you live in an area with poor coverage.
Now, this may have been done because there are very few antennas designed for the higher frequencies used for 5G (3,500MHz rather than 800-2,000MHZ on 4G). This is fine in 5G mode but it means if you want to use the CPE Pro 2 in a 4G only area then you'll have no choice but to rely on the built in antennas only.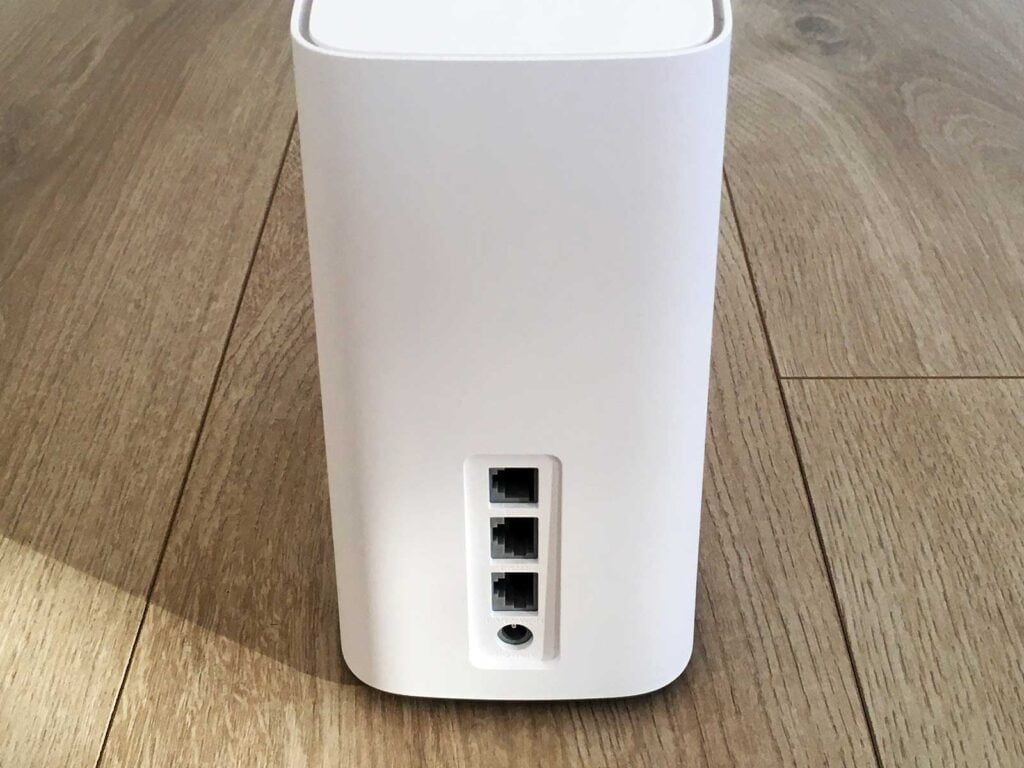 Test Setup
For wired and wireless network speed testing I connected my WD MyCloud NAS drive into one of the routers Gigabit ports.
I ran the tests on a Microsoft Surface Laptop 3. This has the Intel Wi-Fi 6 AX201 card which can reach up to 2,400Mbps, and so should make the most of the CPE Pro 2's upgraded 3,000Mbps Wi-Fi 6 Plus.
Unfortunately the CPE Pro 2's internet connection was limited to 4G mode only as 5G is not yet available where I live. This lead to other problems that meant I couldn't benchmark the 4G performance in any kind of reliable way against the older Huawei B593. The whole sorry story is detailed here.
Wireless Networking
The new model comes with the latest 802.11 AX3000 known as Wi-Fi 6 Plus and is one of the most significant improvements over the original model. It now offers speeds up to 1.5x faster than the original CPE Pro's Wi-Fi6, and Huawei claim a maximum transmission rate of 2,976Mbps.
Offset against this though is the files I used to measure transfer speeds were connected via the Gigabit Ethernet port and so were limited to 1,000Mbps. In reality this did cause a slight bottleneck but only when the laptop was very close to the router, as shown below. Once this distance increased to around 6 metres the copy speed dropped to around 800Mbps. Moving into another room reduced this a little further still.
If I had tried relocating the router I may have been able to increase these speeds a little but it does shows that even the best Wi-Fi still drops below a wired connection except at close range.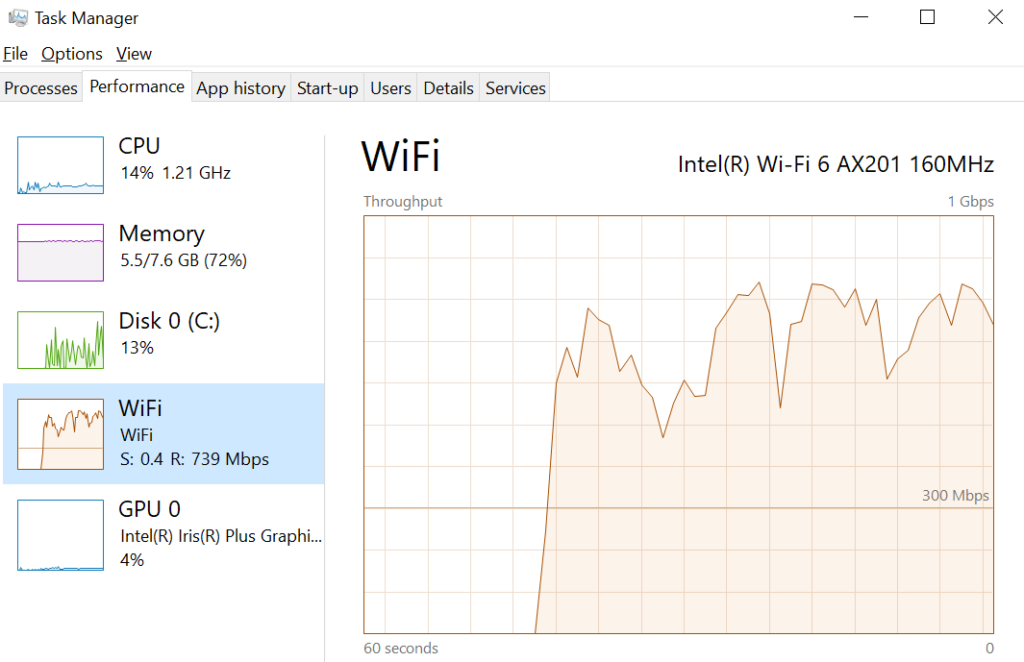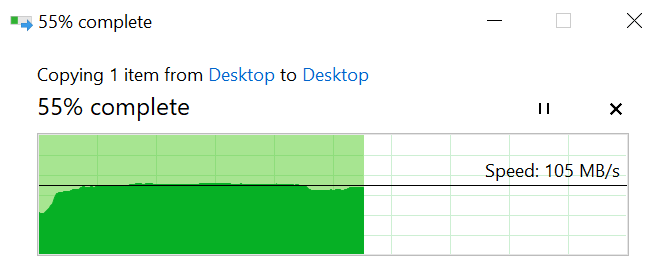 4G Internet Speed
In order to use the 5G CPE Pro 2 as my sole internet connection I needed to find a provider that offered unlimited data. I ordered a 4G sim from Smarty for £18 per month. As a budget provider I didn't expect them to give the absolute fastest speeds but they should have been fine for the amount of data I normally download.
In reality though the performance was absolutely abysmal as I detailed here. This very sadly meant I was unable to compare the 4G performance of the old and new routers.
I did have a back up plan, and decided to try the Giffgaff sim that I normally use in my iPhone. In the B593 this sim usually gives around 15-20Mbps download. I was hoping for maybe even a doubling of this in the CPE Pro 2, but I ran into a second problem…
The CPE Pro router correctly read and set up the APN profile from the Giffgaff sim (which runs on the o2 network) but would not establish an internet connection…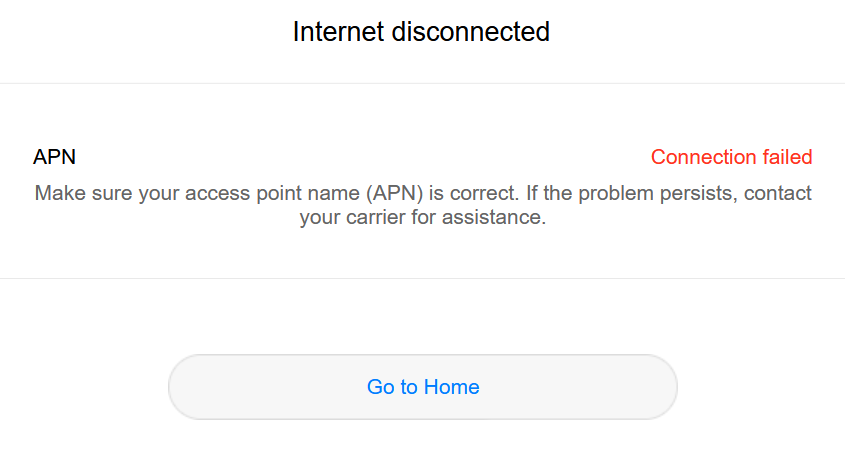 I tried manually creating a profile using both the Giffgaff settings and the o2 settings but neither would connect…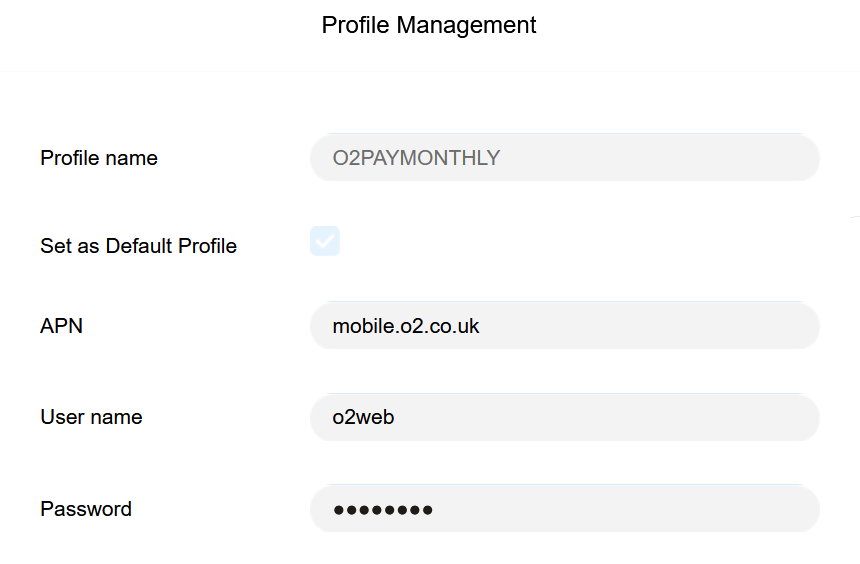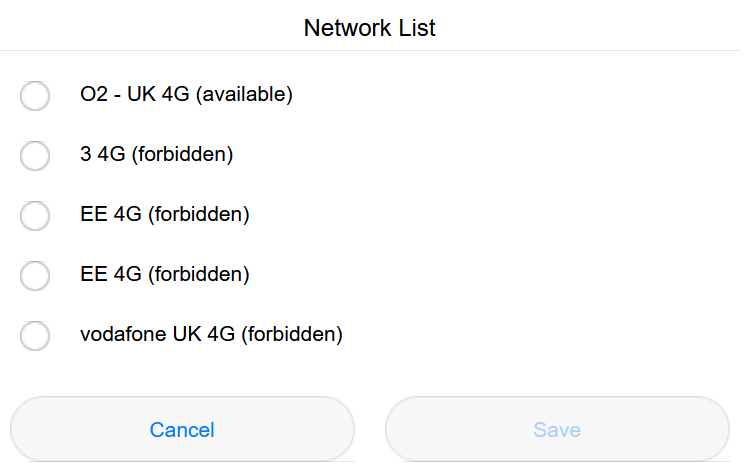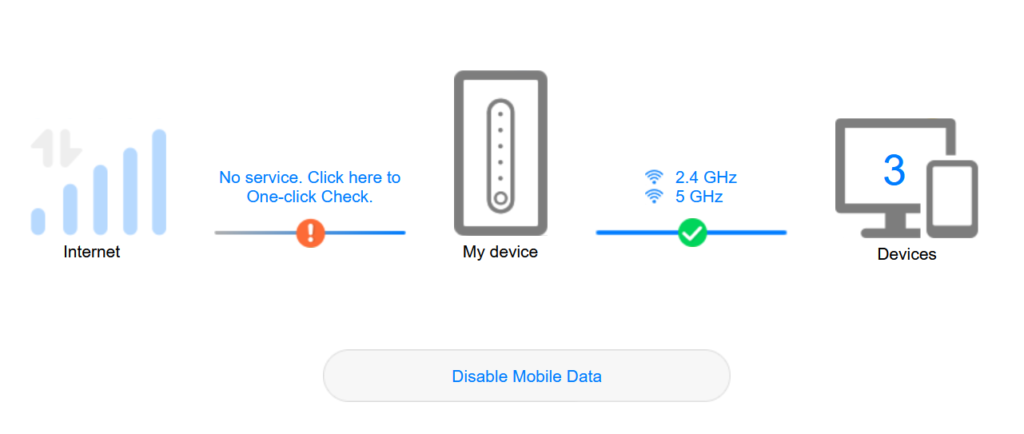 I spent around 45 minutes swapping sim cards and editing APN settings but in the end gave up.
It may have been possible to get the Giffgaff sim working eventually but as they don't offer an unlimited 4G service they wouldn't have been suitable as a permanent provider anyway, so I decided there was no point spending more time trying to solve the issue.
Vodafone would probably have been a good alternative and I've read of some very impressive speeds on Vodafone 5G. However their unlimited plan at the time was almost double the price of Smarty and only available on a 24 month contract which was way longer than I wanted to commit to.
The conclusion to all this is I took out a 12 month FTTC contract with NowTV. This gives me just under 70Mbps downloads for £24 per month, which worked out cheaper and probably faster than Vodafone (at least until 5G becomes available).
I would however definitely consider another CPE Pro 2 if I ever need 4G or 5G internet again in the coming months.